Boss Nation® Brand is a proud member of the WPA & APPA.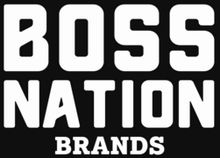 Belly Rubs Biscuit Bar & Spa is proud to carry Boss Nation in Ashburn, Virginia. "The story of Boss Nation® starts with Kelby. Kelby is a big-hearted Rhodesian Ridgeback, who seems to be more human than dog and a big part of our family. Our "Boss Nation" Kelby has always been a bit of a picky eater. When he was a happy, healthy (and really energetic) puppy, we were dedicated to making sure he had high quality food and treats made from great ingredients. After a lot of searching and tasting (to be clear, Kelby was doing the tasting) for a treat that Kelby liked and coming up empty handed, we decided to create something delicious and that also provided nutritional benefits.
Come visit our dog grooming salon in Ashburn, VA specializing in quality grooming, a dog bakery, and all natural dog treats and supplies.