Dogs are many wonderful things, but nutritionists they're not.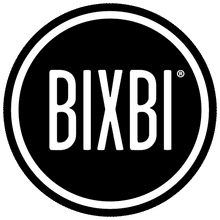 Belly Rubs Biscuit Bar & Spa is proud to carry Bixbi in Ashburn, Virginia. When we founded BIXBI® we applied that knowledge to our line of organic mushroom supplements for dogs and cats. BIXBI's portfolio has grown since those early days, but we've never lost sight of our mission to provide dogs with the absolute best nutrition, trusted ingredient sourcing and USA manufacturing. James Crouch, Founder & CEO
Dog Food
Rawbble Dry Food for Dogs
Rawbble Wet Food for Dogs
Rawbble Freeze-Dried Food for Dogs
Jerky Treats 
Pocket Trainers 
Bark Pops 
Bixbi Bar
Supplements
Come visit our dog grooming salon in Ashburn, VA specializing in quality grooming, a dog bakery, and all natural dog treats and supplies.